§ 3 Shipment
(1) Delivery is within three weeks. Usually the order will be shipped within a few days. Delivery dates and times are just binding if they were confirmed by Royal Exclusiv particularly and in writing. For special designs (customize) on request, depending on production longer delivery times are possible.
(2) Including the respective INCOTERM clause 2020 mentioned in § 2, the delivery is made within the European Union. Other countries on demand.
(3) Delivery will be effected by a shipment service provider chosen by Royal Exclusiv. The customer will defray an estimated shipping cost which depends on the order value and the place of the delivery. Gladly we inform you in advance about the incurred shipping costs. Shipping is generally in parcels/packages.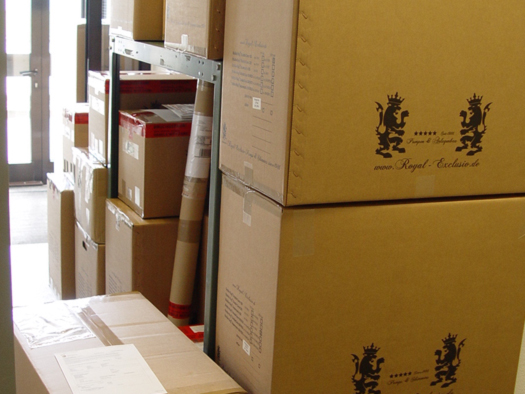 (4) Please note the minimum order quantity and low order fee! Remaining pieces are enclosed by cutting. We recommend pieces of 1m cut, over 1,20m incurred very high shipping costs. Depending on the amount, shipping only on pallet possible!

(5) For End-costumers is delivery takes place within Germany from a purchase value of 300,- ¤ free shipping (excluded Dreamboxes) unless otherwise specify or is integrated into the price in advance. Shipping of Dreamboxen in wooden boxes 100cm = 78,93¤, up to 150cm = 121,04¤, from 175cm = 157,88¤.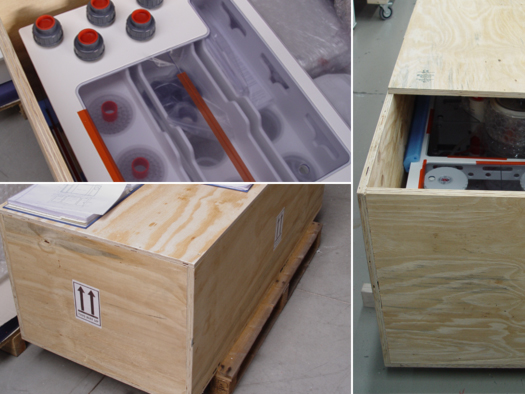 (6) All Dreambox deliveries with forwarder companies. You will receive a separate email about the shipping costs! Outside of teh EU you have may be to pay taxes/customs fees!
(7) In the case of self pick-up the shipping cost will be canceled.
(8) Royal Exclusiv will inform the customer immediately and in writing (§ 126b BGB) if the delivery, as an exception, is not possible within the under (1) mentioned time limit of three weeks. In this case the customer has the right to withdraw, also in writing (§ 126b BGB) and immediately.
(9) Dealer/reseller note: Please contact Royal Exclusiv for exact delivery times of larger orders. Fee for pallet preparation ¤25,- (net), half pallet ¤12,50 (net) (material and labour costs).